The Hammarbäck family dates back to the Walloons, who emmigrated from Belgium to Sweden in the 1600s. They were primarily metalworkers.
Following are several quotes from genealogists:
"The Hammarbäck part of my family have worked mostly as blacksmiths and related type of jobs. I know that the name Hammarbäck, has it origins in Holland. During the 17th century sweden imported many people from that region as skilled workers because of their know-how in manufacturing iron and steel. I think that the name Hammarbäck is a translation of the french name Martelluer (or something like that), wich roughly translated to swedish-american means "hammer-creek".
"The name Hammarbäck translated directly into english would be something like Hammerbrook or Hammerrill. The name comes from the Neatherlands and the name in french is "Mar te'leur" (not sure if I spelled that right)."
~Jesper Hammarbäck - Sweden
"As you must have figured out, I have a lot of sidelines going on, learn a lot while pursuing various paths of research and Hammarbäck/Hammarbeck is one of the names that came up in my research in Västmanland. Whether we are dealing with many unrelated families or descendants of just a few originals, I can't tell you. One thing is certain (for the families I've run into) and it is that the name is quite old, originating with master blacksmiths in the ironworks that developed in this part of Sweden. They were highly skilled professionals and the difficulty with tracing one branch is the frequency of their moves, often leaving family behind for some time. They would sell their services to the highest bidder and must be considered as having belonged to the upper middle class of those communities. Anyway, I've done some work for an American who's ancestors were the same type of people in Västmanland and I've come across many Hammarbäck's (these families very often intermarried and were friends) and from this research I know the kind of place where they would move, the general area of the ironworks in Värmland, Dalarna, Västmanland, some off to Finland and some to America eventually. No way of telling how your family connects with them, because I started at the end of the 1600's and worked forward for about a century only. Families were rather large in those days and one generation produced so many offspring who spread all over the place. So it's quite possible that yours are connected to some of the ones I've encountered, although others adopted the name elsewhere as well."
~Ingrid Clenman
"The Walloons (Vallon) came to Sweden between 1600 and 1655. Most of them were ironworkers. Some were also employed as charcoal burners and woodsmen. It is thought that the Walloons came as early as 1600 to Va:rmland. In Va:rmland they dropped their Walloon surnames and took Swedish names, which makes it difficult to trace them. Personally I have tried to trace my paternal side because it was said that there were Walloons in my grandfather's ancestry. The only thing that I have found so far is the first name Jean dating back to 1680, which might be a Walloon name. Around 1650 Walloons arriving in Sweden settled in Uppland and O:ster go:tland. Famous iron foundries where the Walloons worked were: Forsmark, Gimo, Godega*rd, Na:vekvarn, O:sterby, Lerba:ck, etc.

The Walloons that came to Sweden and worked in iron foundries were somewhat isolated from community life. They kept their Walloon surnames and had their own teachers and priests."
~Anna Landgren
Photographs & Illustrations
Click on an image to enlarge it
Otto Hammarbäck
Otto Hammarbäck Family
Swedish Home
George Hammerbeck
Immigration
Sven Otto, Anna and two children (George and Elen) arrived at Ellis Island on July 31, 1895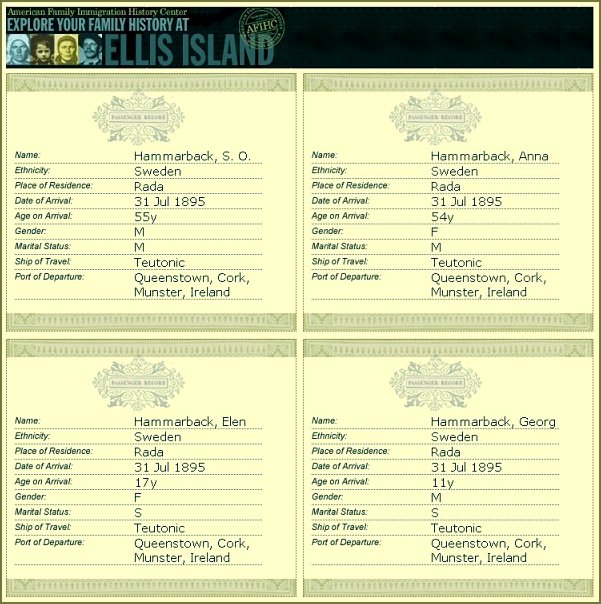 They travelled aboard the SS Teutonic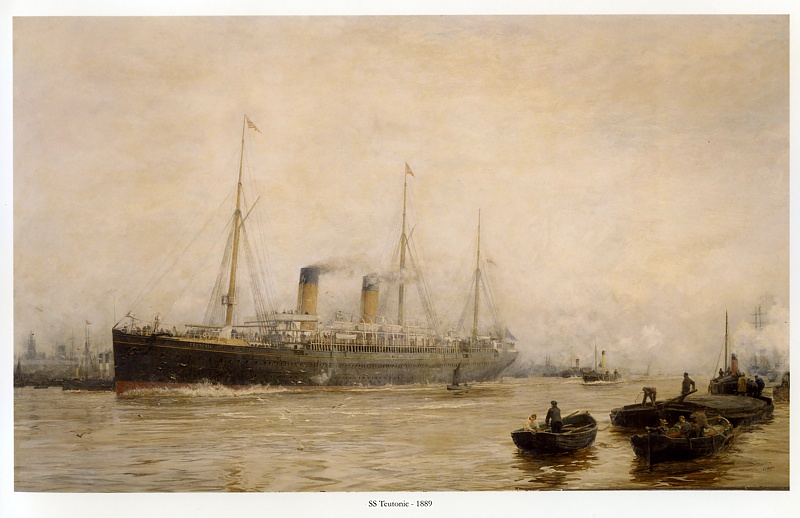 Click HERE to open a PDF document with the history of the SS Teutonic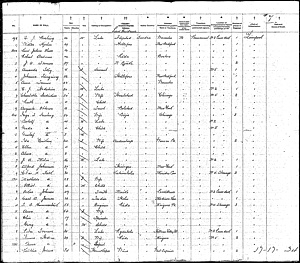 This is a page from the manifest
Click on it to see a larger view
You can find them listed near the bottom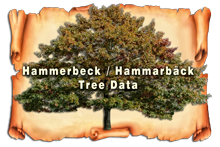 Click the tree to open our Family Tree Page